adjective
The definition of tempestuous is something very stormy or characterized by great conflict.

When a couple argues all the time, their relationship is an example of a tempestuous relationship.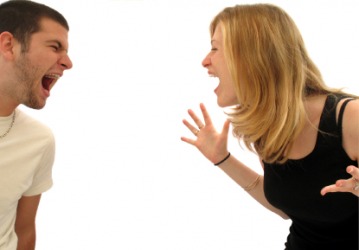 A tempestuous moment.
---
tempestuous definition by Webster's New World
adjective
of, involving, or like a tempest
violent; turbulent
Origin: Middle French tempestueus ; from Late Latin tempestuosus ; from Classical Latin tempestas
Webster's New World College Dictionary Copyright © 2010 by Wiley Publishing, Inc., Cleveland, Ohio. Used by arrangement with John Wiley & Sons, Inc.
---
tempestuous definition by American Heritage Dictionary
adjective
Of, relating to, or resembling a tempest: tempestuous gales.
Tumultuous; stormy: a tempestuous relationship.
Origin: Middle English, from Late Latin tempestuōsus, from tempestūs, tempest, variant of tempestās; see tempest.
Related Forms: