sun

Sun.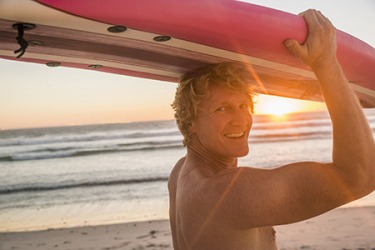 Scott's favorite time to surf is first thing in the morning when the sun is just coming over the horizon.
noun
The sun is the star that is the central object in the solar system.It is made up of 92% hydrogen, almost 8% helium and the rest is assorted elements.

An example of sun is what rises in the east and sets in the west each day.
verb
Sun is defined as to be exposed to the rays of the central object in the solar system.

An example of sun is to tan at the beach.
---
sun
[oftenS-] the self-luminous, gaseous central star of the solar system: magnitude, ?26.74; mean distance from the earth, c. 149.6 million km (c. 93 million mi); diameter, c. 1.4 million km (c. 864,000 mi); mass, c. 332,000 times that of the earth; volume, c. 1.3 million times that of the earth; mean density, c. 0.25 times that of the earth; central temperature, c. 15 to 28 million degrees K; surface temperature, c. 6,000°K; rotational period, c. 27 earth days: with the
the heat or light of the sun: to lie in the sun
any star, esp. one that is the center of a planetary system
something like the sun, as in warmth or brilliance
Origin of sun
Middle English
sunne
from OE, akin to German
sonne,
Gothic
sunn?
from Indo-European an unverified form
sun-, an unverified form swen-,
variant, variety of base an unverified form
s?wel-
from source Classical Latin
sol,
Classical Greek
h?lios
transitive verb
sunned

,

sun′ning
to expose to the sun's rays; warm, dry, bleach, tan, etc. in or as in the sunlight
from sun to sun
Archaic
from sunrise to sunset
place in the sun
a prominent or favorable position
an East Indian annual plant (Crotalaria juncea) of the pea family, grown for its bast fiber used in making rope, bagging, cigarette papers, etc.
its fiber
Origin of sun
Hindi
san
from Sanskrit
?a?a,
hempen
Sun
---
sun
noun
often Sun The star around which Earth and other planets orbit. It provides heat and light to Earth. It has a mean distance from Earth of about 150 million kilometers (93 million miles), a diameter of approximately 1,391,000 kilometers (864,000 miles), and a mass about 333,000 times that of Earth.
A star that is the center of a planetary system.
The radiant energy, especially heat and visible light, emitted by the sun; sunshine.
A sunlike object, representation, or design.
verb
sunned, sun·ning, suns
verb
transitive
To expose to the sun's rays, as for warming, drying, or tanning.
verb
intransitive
To expose oneself or itself to the sun.
Origin of sun
Middle English
from
Old English
sunne
; see
sāwel-
in Indo-European roots.
Sun.
---
sun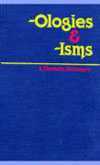 See also astronomy; climate; cosmology; equator; light; planets; weather.
celidography
Archaic.
a description of the surface markings on a planet or the spots on the sun.
coronagraphy
the observation of the corona of the sun by use of a telescope modifled to simulate an eclipse.
—coronagraphic,

adj.
heliodon
an instrument used in astronomy to show the apparent movement of the sun.
heliography
1.
the measurement of the duration and intensity of sunlight.
2.
the system or process of signaling by reflecting the sun's rays in a mirror.
3.
an early photographic process involving coated metal plates exposed to sunlight.
—heliographer,

n.

—heliographic, heliographical,

adj.
heliolatry
the worship of the sun.
— heliolator,

n.
heliology
Archaic.
the science of the sun.
— heliologist,

n.
heliomania
an abnormal love of the sun.
heliophobia
1.
an abnormal fear of sunlight.
2.
an avoidance of sunlight.
helioseismology
the study of motions of the solar surf ace.
heliotherapy
a method of treating illness by exposure to the rays of the sun.
pyrheliometer
an instrument for measuring the intensity of the sun's radiation.
—pyrheliometric,

adj.
radiometer
an instrument for measuring the intensity of radiant energy, composed of vanes which rotate at speeds proportionate to the intensity of the energy source.
—radiometric,

adj.
radiometry
the measurement of radiant energy by means of a radiometer.
—radiometric,

adj.
radiophony
the transformation of radiant energy into sound.
siriasis
1.
sunstroke.
2.
Obsolete,
a sun bath or exposure to the sun for curative purposes.
solarism
1.
the explanation of myths by reference to the sun or the personifi-cation of the sun, as the hero as sunfigure.
2.
an overreliance on this method of interpretation.
—solarist,

n.
solarium
a room designed and situated so as to receive the maximum amount of sunlight.
---
sun

Proper noun
The star which the Earth revolves around and from which it receives light and warmth.
Noun
(plural suns)
(astronomy) A star, especially when seen as the centre of any single solar system.
The light and warmth which is received from the sun.
Something like the sun in brightness or splendor.
Verb
(third-person singular simple present suns, present participle sunning, simple past and past participle sunned)
To expose to the warmth and radiation of the sun.

Beautiful bodies lying on the beach, sunning their bronzed limbs.

To warm or dry in the sunshine.
(intransitive) To be exposed to the sun.
Origin
From Middle English sunne, from Old English sunne, from Proto-Germanic *sunnǭ (compare West Frisian sinne, Low German Sünn, Dutch zon, German Sonne, Icelandic sunna), from heteroclitic inanimate Proto-Indo-European *sh̥₂uén 'sun' (compare Welsh huan, Avestan genitive [script?] (xᵛə̄ṇg)), oblique of *sóh₂wl̥. More at solar.
---
sun - Computer Definition
(Sun Microsystems, Inc., Santa Clara, CA, www.sun.com) A major manufacturer of Unix-based workstations and servers. In 2010, Sun was acquired by Oracle. It all began in 1981 when Bavarian-born Andreas Bechtolsheim was licensing rights to a computer he designed. Named Sun for Stanford University Network and using off-the-shelf parts, it was an affordable workstation for engineers and scientists. In that year, he met Vinod Khosla, a native of India, who convinced him to form a company and expand. Khosla, Bechtolsheim and Scott McNealy, all Stanford MBAs, founded Sun in 1982. Its first computers, the Sun-1 and subsequent Sun-2 were instant successes in the university market. Sun began to compete against its rival Apollo Computer, an east-coast workstation company, eventually surpassing it in sales (Apollo was later purchased by HP). Sun has been a major force in open systems. Its computers have always run under Unix, which was licensed from AT&T and then later purchased outright. Sun and AT&T had formed such a tight alliance for a while that a host of Unix vendors formed the Open Software Foundation (OSF) in 1988 to keep Sun from dominating Unix. In 1984, Bill Joy, head of R&D, designed NFS, which was broadly licensed and became the industry standard for file sharing. Sun later packaged its Unix components into a complete environment named Solaris, which it later ported to other platforms, including the Intel x86. Sun used the Motorola 68K CPUs in its products until it designed its own RISC-based SPARC chips, which it launched with the SPARCstation 1 in 1989. Having gone through many iterations, SPARC CPUs are also made by Fujitsu and other third parties via licensing arrangements (see SPARC). In the mid-1990s, Sun introduced the Java programming language and ushered in a new era for application development on the Internet (see Java and Java EE). See network computer and Sun-Netscape Alliance.
---