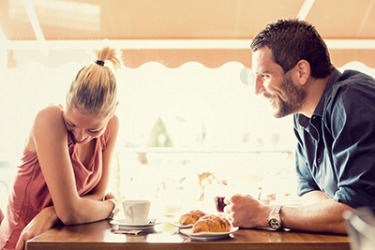 Even though it was only their second date, Lauren and Craig were already smitten with each other.
verb
Smitten is defined as to have struck, hit or blow with a heavy force, or to be very much in love.

An example of smitten is for a lightning bolt to have knocked down a tree yesterday.
An example of smitten is for someone to have fallen very much in love with someone.
---
smitten
---
smitten
verb
A past participle of
smite
---
smitten

Adjective
(comparative more smitten, superlative most smitten)
Made irrationally enthusiastic.

I was really smitten by the color combination, and soon repainted the entire house.

In love.

He was totally smitten by the librarian.
Verb
Past participle of smite
Origin
Old English verb smittian "to pollute", cognate with German schmitzen, to pollute, and through Middle Low German with Danish smitte, to infect.
---