rationalize

ra·tion·al·ize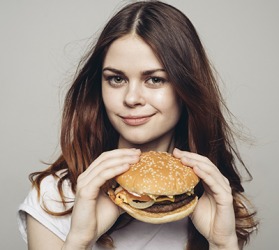 Since Claire had salad for lunch, she rationalized that it was fine for her to eat a double cheeseburger for dinner.
verb
Rationalize is to attempt to justify something or to make excuses for bad behavior or an unpleasant outcome.

When you steal from your friends but justify it based on the theory that they are spoiled and won't notice the money is gone, this is an example of a situation where you rationalize your behavior.
---
rationalize
transitive verb
-·ized·

,

-·iz·ing
to make rational; make conform to reason
to explain or interpret on rational grounds

Chiefly Brit.

to apply modern methods of efficiency to (an industry, agriculture, etc.)

Math.

to remove the radical signs from (an expression) without changing the value

Psychol.

to devise superficially rational, or plausible, explanations or excuses for (one's acts, beliefs, desires, etc.), usually without being aware that these are not the real motives
to think in a rational or rationalistic manner
to rationalize one's acts, beliefs, etc.
---
rationalize
verb
ra·tion·al·ized, ra·tion·al·iz·ing, ra·tion·al·iz·es
verb
transitive
To explain rationally: "Philosophy … is essentially the endeavor of the human mind to rationalize the universe" ( Francis E. Abbot )

a. To explain or justify (one's behavior) with incorrect reasons or excuses, often without conscious awareness: rationalized his poor academic performance by claiming the teacher was incompetent.

b. To dismiss or minimize the significance of (something) by means of an explanation or excuse: "He could not rationalize the loss of some thirty thousand American lives in an unsuccessful war" ( Robert Dallek )

a. To make (a business or process, for example) more efficient, as by reducing costs or introducing modern methods.

b. To terminate the employment of (workers) in an effort to improve efficiency.

Mathematics To remove radicals, such as from a denominator, without changing the value of (an expression) or roots of (an equation).
verb
intransitive
To think in a rational or rationalistic way.
To rationalize one's behavior.
Related Forms:
---
rationalize

Verb
(third-person singular simple present rationalizes, present participle rationalizing, simple past and past participle rationalized)
---