rant

rant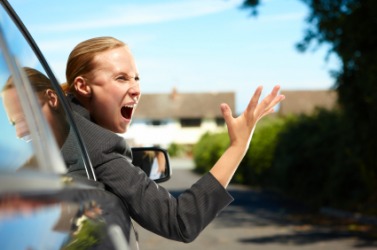 One driver rants at another.
noun
The definition of a rant is a complaint that is often lengthy and filled with anger and emotion.

An example of a rant is a long, emotional letter of complaint to a company.
verb
Rant is defined as to complain at length in an angry, loud voice.

An example of to rant is to spend an hour complaining about the traffic.
---
rant
to talk or say in a loud, wild, extravagant way; declaim violently; rave
Origin of rant
from obsolete Dutch
ranten,
to rave, akin to German
ranzen,
to be noisy,
anranzen
, to affront
ranting speech

Scot., North Eng.

a boisterous merrymaking
---
rant
verb
rant·ed, rant·ing, rants
verb
intransitive
To speak or write in an angry or emotionally charged manner; rave.
To express at length a complaint or negative opinion: "He could rant on the subject of physician-assisted illness" ( Paul Theroux )
verb
transitive
To utter or express by ranting: "Adams's fellow Federalists ranted that he was mentally unfit to be president" ( Susan Dunn )
noun
Angry, emotionally charged, or tediously negative speech or writing: a speech that was more rant than reason.
An example of such speech or writing: a rant against the university's policies.
Chiefly British Wild or uproarious merriment.
Origin of rant
Probably from
obsolete Dutch
ranten
Related Forms:
---
rant

Verb
(third-person singular simple present rants, present participle ranting, simple past and past participle ranted)
To speak or shout at length in an uncontrollable anger.
To criticize by ranting.
Origin
From Dutch ranten, randen ("talk nonsense, rave").
---