noun
The definition of a quad, short for quadrangle, is a large open area where people can gather, surrounded on four sides by buildings.

An example of a quad is a courtyard in a school.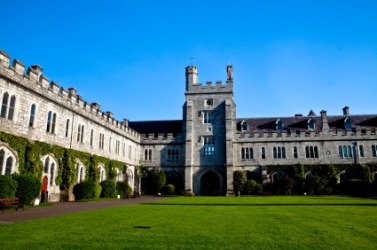 The quad at a university.
---
quad
noun
quadrangle (of a college)
quadruplet
☆
noun
a unit of energy equal to one quadrillion Btu
quadrangle
quadrant
quadruplicate
---
quad
adjective
Quadruple.
noun
Something having four identifiable or prominent parts or members.
Something capable of carrying or moving four people or things, as a chairlift.
A quadruplet.
noun
Slang
A quadriceps muscle: stretched her quads before sprinting.
---
quad
Adjective
(not comparable)
Having four shots of espresso.
(poker slang) Of or relating to quads.
Noun
(plural quads)
(printing slang) A joke used to fill long days of setting type.
Verb
(third-person singular simple present quads, present participle quadding, simple past and past participle quadded)
(letterpress typography, intransitive) To fill spaces in a line of type with quads. Also quad out.
(typography, phototypesetting and digital typesetting, intransitive) To align text with the left or right margin, or centre it.
Origin
1785 Quads. pl, 1847 quads, verb 1876. From the abbreviation quad., for obsolete quadrat. Keyboard command is named for the verb sense.
Prefix
Involving four elements.
---