prophetic

pro·phet·ic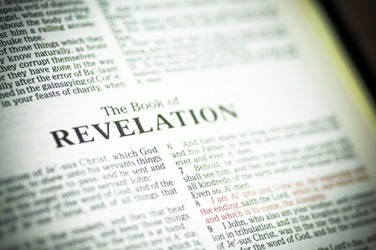 The prophetic Book of Revelation is trendy with pop culture because it talks about the end of the world.
adjective
The definition of prophetic is relating to telling the future.

An example of prophetic writing is the Book of Revelations in the Bible.
---
prophetic
of, or having the powers of, a prophet
of, having the nature of, or containing a prophecy: a prophetic utterance
that predicts or foreshadows
Origin of prophetic
Middle French
prophetique
from Ecclesiastical Late Latin
propheticus
from Classical Greek
proph?tikos
---
prophetic
also pro·phet·i·cal
adjective
Of, belonging to, or characteristic of a prophet or prophecy: prophetic books.
Foretelling events as if by divine inspiration: casual words that proved prophetic.
Related Forms:
---
prophetic

---