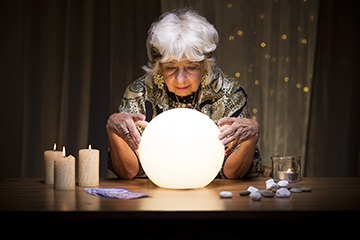 A psychic peers into her crystal ball and gives me a favorable prediction about my future.
noun
The definition of a prediction is a forecast or a prophecy.

An example of a prediction is a psychic telling a couple they will have a child soon, before they know the woman is pregnant.
---
prediction
a predicting or being predicted
the thing predicted or foretold
Origin of prediction
Classical Latin
praedictio
---
prediction
noun
The act of predicting.
Something foretold or predicted; a prophecy.
---
prediction

Noun
(plural predictions)
---