panorama

pan·o·ram·a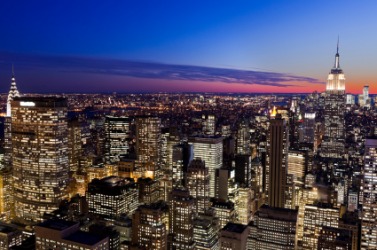 A panorama of New York City.
noun
The definition of a panorama is a wide and unbroken view of an area or of a sequence of events.

When you stand on top of the Empire State Building and look down over the city of New York, this is an example of a situation where you get a panorama of the city.
A wide angle picture showing a wide portion of an area is an example of a panorama.
When you look back over the history of a movement and get a clear picture of all of the contributing factors of the movement, this is an example of a panorama.
---
panorama
a picture or series of pictures of a landscape, historical event, etc., presented on a continuous surface encircling the spectator; cyclorama
a picture unrolled before the spectator in such a way as to give the impression of a continuous view

an unlimited view in all directions
a comprehensive survey of a subject
a continuous series of scenes or events; constantly changing scene
Origin of panorama
coined (
c.
1789) by Robert Barker (1739-1806), Scottish artist from pan- + Classical Greek
horama,
a view from
horan,
to see from Indo-European base an unverified form
wer-,
to heed from source warn, guard
---
panorama
noun
An unbroken view of an entire surrounding area.
A comprehensive presentation; a survey: a panorama of American literature.
A picture or series of pictures representing a continuous scene, often exhibited a part at a time by being unrolled and passed before the spectator.
A mental vision of a series of events.
Origin of panorama
Coined by British painter Robert Barker (1739-1806) to describe his cycloramic painting of Edinburgh, displayed in London in a specially built hall called the
Panorama
pan-
Greek
horāma
sight
(
from
horān
to see
; see
wer-
3
in Indo-European roots.)
Related Forms:
pan′o·ram′i·cal·ly

adverb
---
panorama

Origin
From pan- ("all") +"Ž Ancient Greek ὅραμα (horama, "view").
---