painful

pain·ful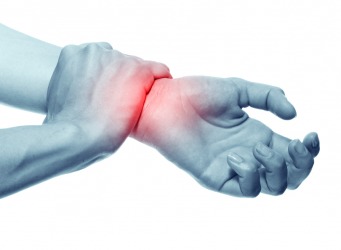 This wrist is painful.
adjective
The definition of painful is something that causes pain, that hurts or that is annoying.

An example of something painful is a large syringe.
An example of something painful is an aching wrist.
An example of something painful is a long, boring movie about real estate.
---
painful
causing pain; hurting; distressing
full of or suffering with pain; aching: a painful finger
requiring trouble and care; exacting and difficult
annoying or tedious: a long, painful lecture

Archaic

painstaking
---
painful
adjective
Full of or giving pain: a painful shoulder; painful walking.

a. Causing mental anguish or suffering: It was painful for him to admit he was wrong.

b. Distressing or embarrassing: A painful silence followed his remark.

c. Requiring care and labor; difficult or irksome: a painful way of fixing the problem.

Marked by or requiring great care and diligence: gave the matter painful consideration.
Related Forms:
---
painful

Adjective
(comparative painfuller or more painful, superlative painfullest or most painful)
Origin
From pain +"Ž -ful.
---