adjective
The definition of limpid is very clear or simple.

An example of something limpid is a crystal clear lake.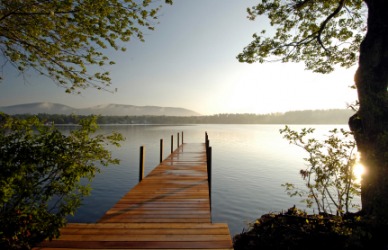 A limpid lake.
---
limpid definition by Webster's New World
adjective
perfectly clear; transparent; not cloudy or turbid: limpid waters
clear and simple: limpid prose
Origin: French limpide ; from Classical Latin limpidus, altered (? from liquidus, liquid) ; from Old Latin limpa, lumpa, water: see lymph
Webster's New World College Dictionary Copyright © 2010 by Wiley Publishing, Inc., Cleveland, Ohio. Used by arrangement with John Wiley & Sons, Inc.
---
limpid definition by American Heritage Dictionary
adjective
Characterized by transparent clearness; pellucid. See Synonyms at clear.
Easily intelligible; clear: writes in a limpid style.
Calm and untroubled; serene.
Origin: Latin limpidus.
Related Forms:
lim·pidˈi·ty, limˈpid·ness

noun