inventor

in·ven·tor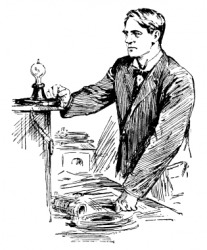 Thomas Edison was an inventor.
noun
The definition of an inventor is a person who comes up with an idea for something new.

An example of an inventor is Alexander Graham Bell who invented the telephone.
---
inventor
a person who invents; esp., one who devises a new contrivance, method, etc.
---
inventor

Noun
(plural inventors)
One who invents, either as a hobby or as an occupation.
---