instruction

in·struc·tion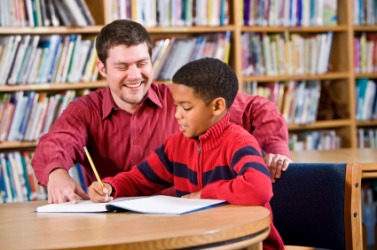 A boy receives instruction from his teacher.
noun
The definition of instruction is the act of educating, giving the steps that must be followed or an order.

An example of instruction is someone giving another person detailed directions to the library.
---
instruction
the act of instructing; education

knowledge, information, etc. given or taught
any teaching, lesson, rule, or precept

a command or order
any of the sequence of steps to be followed, as in doing, using, or operating something: usually used in pl.
a sequence of bits specifying an operation to be performed by a computer
Origin of instruction
Middle English
instruccioun
from Old French
instruccion
from Classical Latin
instructio
---
instruction
noun
The act, practice, or profession of instructing: math instruction.

a. Imparted knowledge: We sought further instruction in a more advanced class.

b. An imparted or acquired item of knowledge: The judge gave the jury an instruction in how the law defines an accomplice.

a. often instructions An authoritative direction to be obeyed; an order: had instructions to be home by midnight.

b. instructions Detailed directions about how to do something: read the instructions for assembly.

Computers A sequence of bits that tells a central processing unit to perform a particular operation and can contain data to be used in the operation.
Related Forms:
in·struc′tion·al

adjective
---
instruction

Noun
(countable and uncountable, plural instructions)
Origin
Middle English instruccioun, from Old French instruccion, from Latin instructio
---
instruction - Computer Definition
---