grandeur

gran·deur

noun
Grandeur is defined as magnificence, something very impressive and amazing, high moral character or intellectual greatness.

An example of grandeur is the look and design of the Palace of Versailles or other old famous castles.
---
grandeur
the quality of being grand; specif.,
splendor; magnificence
moral or intellectual greatness; nobility
Origin of grandeur
French from
grand
: see grand
---
grandeur
noun
The quality or condition of being grand; magnificence: "The world is charged with the grandeur of God" ( Gerard Manley Hopkins )
Nobility or greatness of character.
Origin of grandeur
Middle English
from
Old French
from
grand
great
from
Latin
grandis
---
grandeur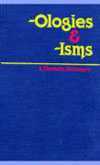 See also size.
megalomania
1.
Psychiatry.
a form of mental illness marked by delusions of greatness, wealth, or power.
2.
an obsession with doing extravagant or grand things. —
megalomaniac,
n.
—megalomaniacal,
adj.
paranoia
Psychiatry.
a slowly progressive personality disorder marked by delusions, especially of persecution and grandeur.
—paranoid, paranoiac,
adj.
---
grandeur

---