paranoia

par·a·noi·a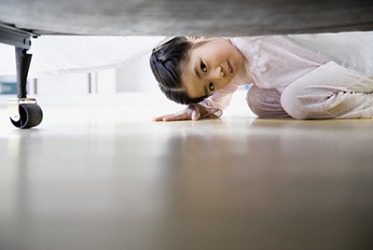 Because of Lulu's paranoia of monsters, she would check underneath her bed every night.
noun
Paranoia is a mental disorder with delusions or extreme irrational fear or distrust of others.

An example of paranoia is someone thinking that everyone is out to get them.
---
paranoia
Psychiatry
a mental disorder characterized by systematized delusions, as of grandeur or, esp., persecution, often, except in a schizophrenic state, with an otherwise relatively intact personality
Origin of paranoia
Modern Latin from Gr, derangement from
para-,
beside (see para-) +
nous,
the mind
---
paranoia
noun
Irrational distrust or suspicion of others, especially as occurring in people with psychiatric disorders such as paranoid personality disorder and schizophrenia: paranoia about neighbors stealing from his vegetable garden.
Intense anxiety or worry: paranoia about losing her job.
Origin of paranoia
Greek
madness
from
paranoos
demented
para-
beyond
; see
para-
1
.
nous, noos
mind
---