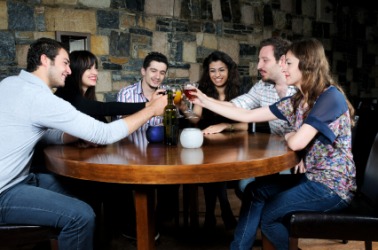 A friendly get-together.
noun
The definition of a get together is a situation when multiple people gather at a certain location in order to see each other.

A family picnic is an example of a get together.
verb
Get together is defined as a slang expression that means when two people have decided to date or enter some relationship, or that two people have engaged in sexual behavior together.

An example of get together is when Stacy and Tom decide to date for the first time.
---
get-together
an informal social gathering or meeting
---
get-together
noun
Informal
A meeting.
A casual social gathering.
---
get-together

---