noun
The definition of freight is cargo or goods transported by truck or other means of transportation, or the amount you are charged to transport goods.

An example of freight is raw lumber that is transported from loggers to a furniture factory.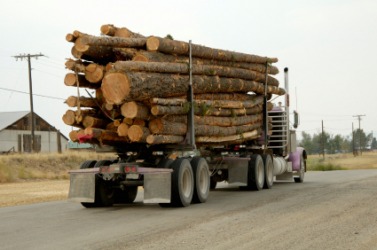 The freight being cared by this truck is logs.
---
freight
noun
a method or service for transporting goods, esp. bulky goods, by water, land, or air: freight is usually cheaper but slower than express
the cost for such transportation
the goods transported; lading; cargo
☆ freight train
any load or burden
Origin of freight
Middle English
freit, fraught
; from Middle Dutch
vracht
: see fraught
transitive verb
to load with freight
to load; burden
to transport as or send by freight
---
freight
noun
Goods carried by a vessel or vehicle, especially by a commercial carrier; cargo.
A burden; a load.

a. Commercial transportation of goods.

b. The charge for transporting goods. Also called freightage.

A railway train carrying goods only.
transitive verb
freight·ed
,
freight·ing
,
freights
To convey commercially as cargo.
To load with goods to be transported.
Origin of freight
Middle English
fraught, freight
, from Middle Dutch or Middle Low German
vracht, vrecht
; see
aik-
in Indo-European roots.
---
freight
---