envious

en·vi·ous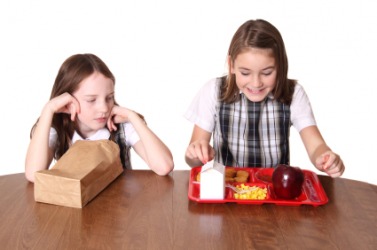 This child is envious of her friends school lunch.
adjective
The definition of envious is showing desire for what others have.

A woman who is jealous of the fancy clothes of her friends is an example of someone who is envious.
---
envious
characterized by envy; feeling, showing, or resulting from envy

Obs.

emulous
enviable
Origin of envious
Middle English from Old French
envieus
from Classical Latin
invidiosus
from
invidia
, envy
---
envious
adjective
Feeling, expressing, or characterized by envy:
"At times he regarded the wounded soldiers in an envious way&ellipsis4; He wished that he, too, had a wound, a red badge of courage"
(
Stephen Crane
) See Usage Note at
jealous
.
Related Forms:
---
envious

Adjective
(comparative more envious, superlative most envious)
Feeling or exhibiting envy; jealously desiring the excellence or good fortune of another; maliciously grudging

an envious man, disposition, or attack; envious tongues

Excessively careful; cautious.
---