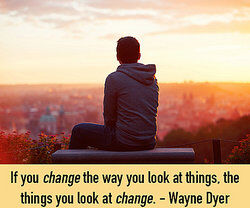 Words that describe negative attitudes can quickly creep into our lives. And, when they do, it's hard to get them out.
Who wants to spend the day thinking about anger, intolerance, or pessimism? No, indeed. It's much better to focus on their more positive antonyms joy, acceptance, and hope. Yet, despite our best efforts, the reality is, our world is full of both darkness and light.
Ready to step into the dark side? Let's examine a handful of adjectives that describe the inevitable negativity that tries to creep into our lives.
Negativity: It Can Show in a Word
You probably know someone negative. You may even wonder why they're so unhappy all the time. Maybe they don't know how to stop being that way, or maybe they appear more negative than they really are. You may want to describe a person's negativity or the negative attitude of a character in a book.
Aggressive
Arrogant
Belligerent
Bigoted
Blunt
Callous
Critical
Cynical
Dishonest
Distant
Envious
Greedy
Guarded
Hostile
Indifferent
Intolerant
Irresponsible
Jealous
Pessimistic
Prejudiced
Prideful
Resentful
Rude
Sad
Selfish
Skeptical
Suspicious
Thoughtless
Unemotional
Untrusting
Effects of a Negative Attitude
Now that you have a list of words that describe negative attitudes, maybe you'd like to know the effects of negative words:
Negativity can change the way you look at the world and keep you from enjoying the things that used to bring joy.
It stops you from trying new things that may be spectacular.
Negativity can keep you from maturing and learning how to cope with the challenges of life.
It can lead to loneliness, depression, and stress.
Negativity can take away energy and motivation. Instead of being a go-getter, you become hopeless and simply cannot help yourself.
From a physical standpoint, negativity, unhappiness, and stress weakens the immune system. When this happens, you can become susceptible to many diseases, from the common cold to chronic pain.
Many people think you can change your reality simply with thought. They say that if you think it, it can happen. Here's some food for thought about the ability to turn a negative into a positive:
"Those who wish to sing, always find a song." - Swedish Proverb
"If you don't like something change it; if you can't change it, change the way you think about it." - Mary Engelbreit
"The greatest discovery of all time is that a person can change his future by merely changing his attitude." - Oprah Winfrey
"You must start with a positive attitude or you will surely end without one." - Carrie Latet
"Happiness is an attitude. We either make ourselves miserable, or happy and strong. The amount of work is the same." - Francesca Reigler
"The greatest discovery of my generation is that a human being can alter his life by altering his attitudes of mind." - William James
"If you change the way you look at things, the things you look at change." - Wayne Dyer
"Only in the darkness can you see the stars." - Martin Luther King, Jr
It's Not Just Black or White
Most days, life is what we make it. We can roll out of bed in a bad mood and run with that. Or, we can make a conscious choice to be positive and settle into a happy day. Rarely is life just black or white but, when we can, why not focus on the good over the bad, the sunrise over the darkness?
As you consciously shift your focus, take a look at this list of positive adjectives. Then, what do you say we start living our best lives yet?