verb
To bewilder is to cause someone to be confused by something complicated.

An example of bewilder is when you ask someone a complicated question that he cannot answer.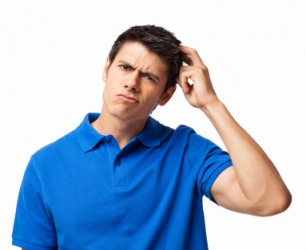 This man is bewildered.
---
bewilder definition by Webster's New World
transitive verb
to confuse hopelessly, as by something complicated or involved; befuddle; puzzle

Archaic

to cause to be lost, as in a wilderness
Origin: be- plush wilder
Webster's New World College Dictionary Copyright © 2010 by Wiley Publishing, Inc., Cleveland, Ohio. Used by arrangement with John Wiley & Sons, Inc.
---
bewilder definition by American Heritage Dictionary
transitive verb
be·wil·dered
,
be·wil·der·ing
,
be·wil·ders
To confuse or befuddle, especially with numerous conflicting situations, objects, or statements. See Synonyms at puzzle.
To cause to lose one's bearings; disorient: The twists and turns in the cave soon bewildered us.
Related Forms: