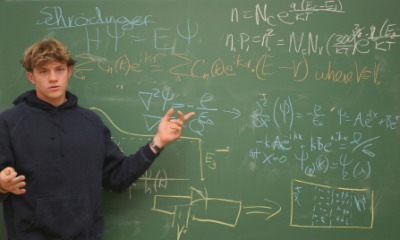 This student is befuddled by the problem on the board.
verb
The definition of befuddle means to confuse someone or to make something difficult to understand.

An example of befuddle is when you try to explain a complicated calculus problem to someone who doesn't know anything about calculus.
---
befuddle
transitive verb
-·dled

,

-·dling
to fuddle or confuse (the mind, a person, etc.)
to stupefy with alcoholic liquor
---
befuddle
transitive verb
be·fud·dled, be·fud·dling, be·fud·dles
To cause (someone) to be unable to think clearly; confuse:
To stupefy with alcohol; intoxicate.
---
befuddle

---