verb
The definition of befuddle means to confuse someone or to make something difficult to understand.

An example of befuddle is when you try to explain a complicated calculus problem to someone who doesn't know anything about calculus.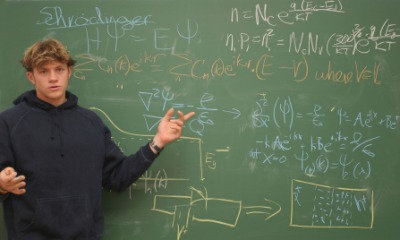 This student is befuddled by the problem on the board.
---
befuddle definition by Webster's New World
transitive verb
befuddled, befuddling
to fuddle or confuse (the mind, a person, etc.)
to stupefy with alcoholic liquor
Webster's New World College Dictionary Copyright © 2010 by Wiley Publishing, Inc., Cleveland, Ohio. Used by arrangement with John Wiley & Sons, Inc.
---
befuddle definition by American Heritage Dictionary
transitive verb
be·fud·dled
,
be·fud·dling
,
be·fud·dles
To confuse; perplex. See Synonyms at confuse.
To stupefy with or as if with alcoholic drink.