adventurous

ad·ven·tur·ous
adjective
The definition of adventurous is someone who is willing to take chances.

A person who will eat anything put on their plate is an adventurous eater.
A sky diver is an example of an adventurous person.
---
adventurous
fond of adventure; willing to take chances; daring
full of danger; risky
Origin of adventurous
Middle English
aventurous
from Old French
aventuros
from
aventure
, adventure
---
adventurous
adjective
Inclined to undertake new and daring enterprises: "routes first sailed … by another generation of tough, adventurous seafarers, the clipper men" ( Tim Zimmermann )
Requiring or characterized by boldness or daring; hazardous; risky: adventurous travels.
Related Forms:
---
adventurous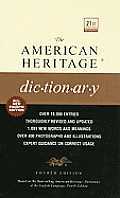 ---

Adjective
(comparative more adventurous, superlative most adventurous)
(of a person) Inclined to adventure; willing to incur risks; prone to embark in hazardous enterprise; rashly daring.
(of an act or product) Full of hazard; attended with risk; exposing to danger; requiring courage; rash.
Origin
From Middle English aventurous, aunterous, from Old French aventuros (whence French aventureux)
---