turkey

Tur·key
---
turkey
noun
pl.

-·keys

or

-·key
any of a family (Meleagrididae) of large, gallinaceous North American birds with a small, naked head and a tail that can be spread like a fan, including a wild or domesticated species (Meleagris gallopavo) bred as poultry and a wild species (Agriocharis ocellata) of Central America, with eyespots on the tail
the flesh of a turkey

Slang

a failure: said as of a theatrical production, movie, book, etc.

Slang

an inept, stupid, or unpleasant person

Bowling

three strikes in a row
Origin of turkey
from earlier
Turkey-cock
, term origin, originally applied to the guinea fowl, sometimes imported through Turkey and, for a time, identified with the American fowl
talk turkey
Informal
to talk bluntly and directly
Turkey
country occupying Asia Minor & a SE part of the Balkan Peninsula: 301,384 sq mi (780,580 sq km); cap. Ankara
---
turkey
noun
pl.
tur·keys
a. A large North American bird (Meleagris gallopavo) that has brownish plumage and a bare wattled head and neck and is widely domesticated for food.

b. The flesh of this bird, used as food.

A related bird (Meleagris ocelatta syn. Agriocharis ocellata) of Mexico and Central America, brilliantly colored and having eyelike spots on its tail.
Informal

a. A person considered inept or undesirable.

b. A failure, especially a failed theatrical production or movie.

Sports Three consecutive strikes in bowling.
Origin of turkey
After
Turkey
from a confusion with the guinea fowl, once believed to have originated in Turkish territory
Turkey
A country of southwest Asia and southeast Europe between the Mediterranean and the Black Seas. The region was dominated by many ancient civilizations and peoples, among them the Hittites (1800 BC), the Greeks (8th century BC), and the Persians (6th century BC), and in AD 395 it became part of the Byzantine Empire. The area was conquered by the Ottoman Turks between the 13th and 15th centuries and remained the core of the Ottoman Empire for more than 600 years. Its modern history dates to the rise of the Young Turks (after 1908) and the collapse of the empire in 1918. Under the leadership of Kemal Atatürk, a republic was proclaimed in 1923. Ankara is the capital and Istanbul the largest city.x
Turkey
---
turkey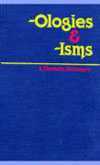 Kemalism
1.
the political doctrines and achievements of
Kemal Ataturk
(1881-1938), Turkish general and statesman.
2.
support of or adherence to Ataturk. —
Kemalist,

n., adj.
Turkomania
an obsession with Turkey and things Turkish.
---
turkey

---