treason

trea·son
noun
Treason is the act of betraying your country or a betrayal of trust.

When you reveal state secrets to an enemy of your country, this is an example of treason.
---
treason
Now Rare

betrayal of trust or faith; treachery
violation of the allegiance owed to one's sovereign or state; betrayal of one's country, specif., in the U.S. (as declared in the Constitution), consisting only in levying war against the U.S. or in giving aid and comfort to its enemies
Origin of treason
Middle English
treison
from Old French
traïson
from Classical Latin
traditio
from past participle of
tradere
, to give or deliver over or up from
trans-
, trans- +
dare
, to give: see date
---
treason
noun
The betrayal of allegiance toward one's own country, especially by committing hostile acts against it or aiding its enemies in committing such acts.
The betrayal of someone's trust or confidence.
Origin of treason
Middle English
from
Anglo-Norman
treson
from
Latin
trāditiō
trāditiōn-
a handing over
; see
tradition
.
---
treason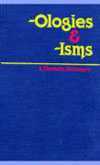 ---
treason

Noun
(plural treasons)
The crime of betraying one's own country.
Providing aid and comfort to the enemy.
Origin
From Middle English tresoun, treison, from Anglo-Norman treson, from Old French traïson ("treason"), from Latin trāditiōnem, accusative of trāditiō ("a giving up, handing over, surrender, delivery, tradition"), from trādō ("give up, hand over, deliver over, betray", verb), from trāns- ("over, across") +"Ž dō ("give").
---
treason - Legal Definition
n
An attempt to overthrow the government of the state or nation to which one owes allegiance, by making war against that government or by giving material support to the enemies of that government. In order to be convicted of treason, a person must confess in open court or there must be testimony to overt acts by two witnesses. See also
sedition
.
---