allegiance

al·le·giance
noun
The definition of allegiance means giving a promise to be loyal, or the action of actually being loyal and on someone's side.

Swearing that you will follow the laws of a country is an example of giving allegiance.
Always defending your friend and looking out for his best interests is an example of allegiance to your friend.
---
allegiance
the duty that was owed by a vassal to his feudal lord
the obligation of support and loyalty to one's ruler, government, or country
loyalty or devotion, as to a cause, person, etc.
Origin of allegiance
Middle English
alligeaunce
, altered (after
allegeaunce
, a formal declaration from
aleggen
, allege) from Old French
ligeance
from
lige, liege
(see liege); sense affected by associated, association with Classical Latin
ligare
, to bind
---
allegiance
noun
Loyalty or the obligation of loyalty, as to a nation, sovereign, or cause. See Synonyms at fidelity.
The obligations of a vassal to a lord.
Origin of allegiance
Middle English
alligeaunce
alteration of
ligeaunce
from
Old French
ligeance
from
lige
liege
; see
liege
.
Related Forms:
---
allegiance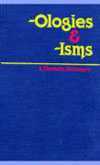 See also nationalism.
abjuration
the act of renouncing upon oath, as by an alien applying for citizenship who renounces allegiance to a former country of nationality.
defection
the act of abandoning a person or cause to which one has an obligation or allegiance, especially accompanied by flight from one's country. —
defector, defectionist,
n
.
fealty
1.
In the Feudal System,
allegiance of a vassal to his lord.
2.
allegiance.
genuflection
kneeling or bending the knee, especially in worship or reverence.
Myrmidon
a follower who obeys orders without question. —
myrmidonian,
adj
.
obeisance
1.
a gesture of respect, as a bow.
2.
homage or an act of homage. —
obeisant,
adj
.
---
allegiance

Origin
From Middle English aliegiaunce, from Anglo-Norman legaunce ("loyalty of a liege-servant to one's lord"), from Old French legeance, from Old French lege, liege ("liege, servant"), of Germanic origin. More at liege.
---