six

six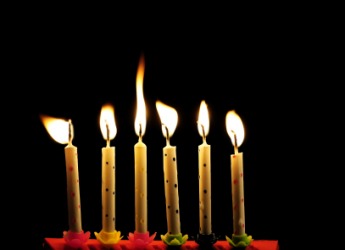 Six birthday candles.
noun
Six is a number after five and before seven.

When you have six units of something, you are six years of age, it is six o'clock, or you wear a size six clothing are all examples of six.
---
six
totaling one more than five
Origin of six
Middle English from Old English
sex
, akin to German
sechs
, Old Norse
sex
, Gothic
saihs
from Indo-European base an unverified form
seks, an unverified form swe?s
from source Classical Latin
sex
, Classical Greek
hex
, Sanskrit
?á?
the cardinal number between five and seven; 6; VI
any group of six people or things; half a dozen

something numbered six or having six units, as a playing card, domino, face of a die, etc.
an engine with six cylinders or an automobile with such an engine
at sixes and sevens
in confusion or disorder
at odds; disagreeing
---
six
noun
The cardinal number equal to 5 + 1.
The sixth in a set or sequence.
Something having six parts, units, or members, especially a motor vehicle having six cylinders.
Origin of six
Middle English
from
Old English; see
s(w)eks
in Indo-European roots.
Related Forms:
---
six

Origin
From Middle English, from Old English siex, from Proto-Germanic *sehs, from Proto-Indo-European *swéḱs. Compare West Frisian seis, Dutch zes, Low German söss, sess, German sechs, Danish seks, also Latin sex.
---