noun
The definition of a reunion is the act of two or more people coming back together, or a gathering of people who've been away from each other.

An example of a reunion is the homecoming of a soldier.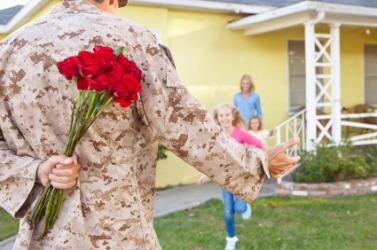 A soldiers reunion with his family.
---
reunion definition by Webster's New World
noun
the act of reuniting
a gathering of persons after separation: a family reunion
Origin: French réunion ; from Midieval Latin reunio: see re- and amp; union
Webster's New World College Dictionary Copyright © 2010 by Wiley Publishing, Inc., Cleveland, Ohio. Used by arrangement with John Wiley & Sons, Inc.
---
reunion definition by American Heritage Dictionary
noun
a. The act of reuniting.

b. The state of being reunited.

A gathering of the members of a group who have been separated: a high school reunion.
An island of France in the western Indian Ocean southwest of Mauritius. Previously uninhabited, it was visited by the Portuguese in the early 16th century and first colonized by the French in the mid-1600s as the Isle de Bourbon. Renamed Réunion in 1793, it became an overseas department in 1946.