recur

re·cur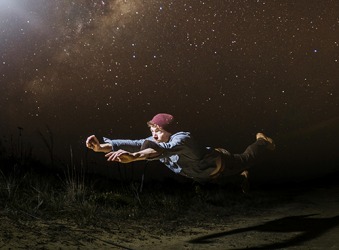 As Ethan was preparing to go to sleep, he wondered if the same flying dream would recur that night.
verb
Recur is defined as to return or happen again.

An example of recur is to have the same dream three nights in a row.
---
recur
intransitive verb
-·curred′

,

-·cur′ring
to have recourse (to)
to return, as in thought, talk, or memory: recurring to an earlier question
to occur again, as in talk or memory; come up again for consideration
to happen or occur again, esp. after some lapse of time; appear at intervals
Origin of recur
Classical Latin
recurrere
, literally , to run back, return from
re-,
back +
currere,
to run: see course
---
recur
intransitive verb
re·curred, re·cur·ring, re·curs
To happen or occur again or repeatedly: The pain recurred after eating.
To return to one's attention or memory: The thought recurred to her late at night.
To return in thought or discourse: He recurred to the subject right after dinner.
Archaic To have recourse; resort: "When … direct taxes are not necessary, they will not be recurred to" ( James Madison )
Origin of recur
Latin
recurrere
re-
re-
currere
to run
; see
kers-
in Indo-European roots.
Related Forms:
---
recur

Verb
(third-person singular simple present recurs, present participle recurring, simple past and past participle recurred)
(now rare) To have recourse (to) someone or something for assistance, support etc.
(intransitive) To happen again.

The theme of the prodigal son recurs later in the third act.

(intransitive, computing) To recurse.
Origin
From Latin recurro ("run back")
---