recognition

rec·og·ni·tion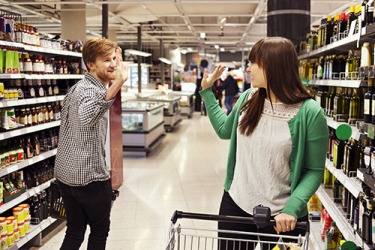 David's recognition of his former girlfriend brought back happy memories of their brief summer romance.
noun
Recognition is defined as the act of identifying someone or something because of previous knowledge, or to formally acknowledge someone.

An example of recognition is when you spot a familiar face in the crowd who is someone you met before.
An example of recognition is when someone is given an award to recognize and honor his service.
---
recognition
a recognizing or being recognized; acknowledgment; admission, as of a fact
acknowledgment and approval, gratitude, etc.: in recognition of her services

formal acknowledgment by a government of the independence and sovereignty of a state newly created, as by secession, or of a government newly set up, as by revolution
identification of some person or thing as having been known before or as being of a certain kind
notice, as in passing; greeting; salutation
Origin of recognition
Classical Latin
recognitio
from
recognitus,
past participle of
recognoscere:
see recognizance
---
recognition
noun
The act of recognizing or condition of being recognized.
An awareness that something perceived has been perceived before.
An acceptance as true or valid, as of a claim: a recognition of their civil rights.
Attention or favorable notice: She received recognition for her many achievements.
Official acceptance of the national status of a new government by another nation.
Biology The ability of one molecule to attach itself to another molecule having a complementary shape, as in enzyme-substrate and antibody-antigen interactions.
Origin of recognition
Middle English
recognicion
knowledge of an event
from
Old French
recognition
from
Latin
recognitiō
recognitiōn-
act of recognizing
from
recognitus
past participle of
recognōscere
to recognize
; see
recognize
.
Related Forms:
re·cog′ni·to′ry re·cog′ni·tive

adjective
---
recognition

Noun
(usually uncountable, plural recognitions)
Origin
From Latin recognitionem (accusative of recognitio), from stem recognit, past participle of recognoscere.
---
recognition - Legal Definition
n
Acknowledgement that something was authorized to be done;  the acknowledgement of someone's or something's rank or status, especially the diplomatic recognition of another country; a subjecting to income tax, under the federal income tax laws. See also
realization
.
---