prying

pry·ing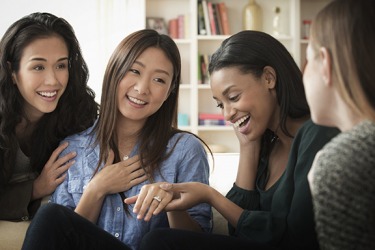 The woman's friend asked prying questions about the price of her engagement ring.
adjective
The definition of prying is someone who's curious about things that aren't their business.

An example of a prying person is someone who asks a woman how much her engagement ring is worth.
---
prying
improperly curious or inquisitive
Origin of prying
present participle of pry
---
prying
adjective
Insistently or impertinently curious or inquisitive: ignored the prying journalists' questions.
Related Forms:
---
prying

Verb
Present participle of pry.
---