primate

pri·mate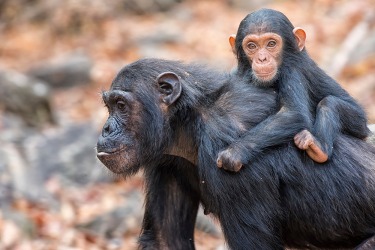 A mother and baby chimpanzee are examples of primates.
noun
The definition of a primate is the highest-ranking bishop of a province, or a mammal that normally has hands, hand-like feet and that may be a tree-dweller.

The archbishop of a country is an example of a primate.
A monkey is an example of a primate.
---
primate
Rare

a person with primacy
an archbishop, or the highest-ranking bishop in a province, etc.
any of an order (Primates) of mammals characterized esp. by flexible hands and feet, each with five digits, including humans, great apes, monkeys, and lemurs
Origin of primate
Middle English
primat
from Old French from Late Latin
primas
(gen.
primatis
), of the first, chief from Classical Latin
primus
, first: see prime
---
primate
noun
Any of various mammals of the order Primates, which consists of the lemurs, lorises, tarsiers, New World monkeys, Old World monkeys, and apes including humans, and is characterized by nails on the hands and feet, a short snout, and a large brain.
A bishop of highest rank in a province or country.
Origin of primate
From
New Latin
Prīmātēs
order name
from
Latin
prīmātēs
pl. of
prīmās
principal, of first rank
from
prīmus
first
; see
per
1
in Indo-European roots.
Sense 2, from
Middle English
primat
from
Old French
from
Medieval Latin
prīmās
prīmāt-
from
Latin
Related Forms:
---
primate

Primate of All England
Primate of England
Primate of the Gauls
---