prerogative

pre·rog·a·tive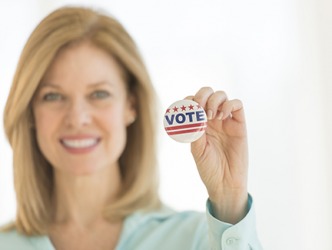 It is her prerogative to vote.
noun
The definition of a prerogative is an exclusive right or a privilege.

An example of prerogative is the ability of a citizen in the United States to choose whether or not to vote.
---
prerogative
a prior or exclusive right or privilege, esp. one peculiar to a rank, class, etc.
a distinctively superior advantage

Obs.

priority or precedence
Origin of prerogative
Middle English
prerogatif
from Middle French from Classical Latin
praerogativa
, called upon to vote first from
praerogare
, to ask before from
prae-
, before +
rogare
, to ask: see rogation
of or having a prerogative
---
prerogative
noun
An exclusive right or privilege held by a person or group, especially a hereditary or official right. See Synonyms at right.
The exclusive right and power to command, decide, rule, or judge: "Encyclicals became direct exercises of papal prerogative" ( Garry Wills )
adjective
Of, arising from, or exercising a prerogative.
Origin of prerogative
Middle English
from
Old French
from
Latin
praerogātīva
feminine of
praerogātīvus
asked first
from
praerogātus
past participle of
praerogāre
to ask before
prae-
pre-
rogāre
to ask
; see
reg-
in Indo-European roots.
Related Forms:
pre·rog′a·tived

adjective
---
prerogative

Noun
(plural prerogatives)
Origin
From the Anglo-Norman noun prerogative, from Latin praerogātÄ«va ("previous verdict; claim, privilege"), noun use of the feminine singular of praerogātÄ«vus ("having first vote; privileged").
---