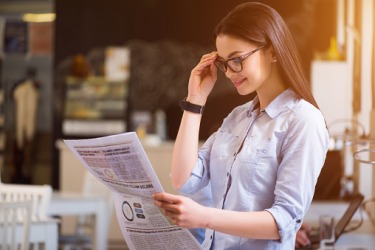 The young woman's perusal of the help wanted ads motivated her to choose a new career.
noun
The definition of a perusal is the examination or reading of something paying attention to details.

An example of perusal is the reading of help wanted ads in hopes of securing a job.
---
perusal
the act or an instance of perusing
---
perusal

---