permission

per·mis·sion
noun
Permission is defined as giving consent or authority or allowing someone to do something.

An example of permission is when you are told that you are allowed to go to a party.
---
permission
the act of permitting; esp., formal consent; leave; license: permission to go
Origin of permission
Middle English from Middle French from Classical Latin
permissio
from past participle of
permittere
---
permission
noun
The act of permitting, especially in giving formal consent; authorization: Do they have permission to leave?
An authorization to do something, as to quote from a book under copyright.
Origin of permission
Middle English
from
Old French
from
Latin
permissiō
permissiōn-
from
permissus
past participle of
permittere
to permit
; see
permit
1
.
---
permission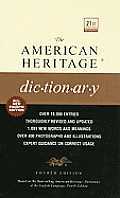 permission
authorization
consent
leave
2
license
sanction
These nouns denote approval for a course of action that is granted by one in authority:
was refused permission to smoke; seeking authorization to begin construction; gave their consent to the marriage; will ask leave to respond to the speaker; was given license to depart; gave sanction to the project.
Antonym: prohibition
---

Noun
(countable and uncountable, plural permissions)
authorisation; consent (especially formal consent from someone in authority)

Sire, do I have your permission to execute this traitor?

The act of permitting
(computing) flags or access control lists pertaining to a file that dictate who can access it, and how.

I used the "chmod" command to change the file's permission.
Origin
From Middle English permitten, from Middle French permettre, from Latin permittere ("to give up", "to allow").
---
permission - Legal Definition
n
An authorization or license to do something; being allowed.
---