permissive

per·mis·sive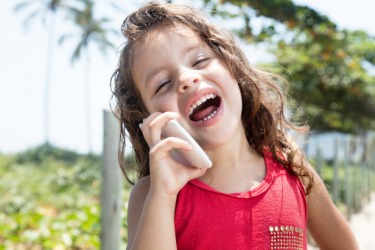 Some parents believe that it is too permissive to allow a child under five years old to have a cell phone.
adjective
The definition of permissive is tolerant of something, often something of which others would disapprove.

An example of permissive is a parent who allows her child to have a cell phone at the age of four.
---
permissive
giving permission; that permits
allowing freedom; esp., tolerant of behavior or practices generally disapproved of by others; indulgent; lenient

Archaic

allowable and at one's option
Origin of permissive
Middle English from Middle French
permissif
from Medieval Latin
permissivus
from past participle of Classical Latin
permittere
---
permissive
adjective
a. Granting or inclined to grant permission; tolerant or lenient: permissive parents.

b. Characterized by freedom of personal behavior or a disregard of traditional social mores.

Permitted or optional: permissive uses of funds.
Biology Supporting viral replication. Used of a cell.
Related Forms:
---
permissive

---