preventive

pre·ven·tive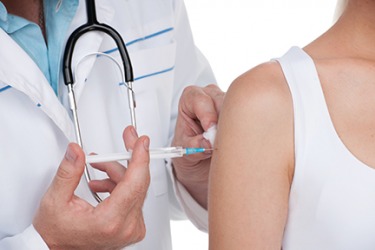 As a preventive measure, the patient scheduled a doctor's visit to get the flu vaccine.
adjective
The definition of preventive is something done to try to prevent an illness or undesirable outcome.

Going to visit the doctor when you are healthy to get a checkup is an example of preventive care.
noun
Preventive is defined as a medicine or treatment designed to prevent disease or something from happening.

A vaccine to prevent you from getting the flu is an example of a preventive.
---
preventive
preventing or serving to prevent; esp., preventing disease
anything that prevents; esp., anything that prevents disease; prophylactic
---
preventive
also pre·ven·ta·tive
adjective
Intended or used to prevent or hinder; acting as an obstacle: preventive measures.
Carried out to deter expected aggression by hostile forces.
Preventing or slowing the course of an illness or disease; prophylactic: preventive medicine; preventive health care.
noun
Something that prevents; an obstacle.
Something that prevents or slows the course of an illness or disease.
Related Forms:
---
preventive

Noun
(plural preventives)
(nonstandard) A thing that prevents, hinders, or acts as an obstacle to.
(nonstandard) A thing that slows the development of an illness.
A contraceptive, especially a condom.
Usage notes
Many speakers prefer to use preventive in adjective senses and preventative in noun senses.
---