adjective
The definition of myriad is an infinite number of others or numerous diverse elements.

An example of myriad is the number of creatures living in the ocean.
noun
Myriad is an infinitely large number of people or things.

An example of myriad is a huge grouping of trees in a forest.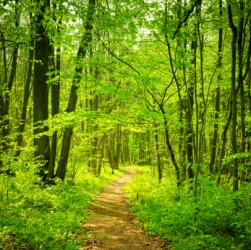 A myriad of trees in a forest.
---
myriad definition by Webster's New World
noun
Archaic

ten thousand
any indefinitely large number
a great number of persons or things
Origin: ; from Classical Greek myrias (gen. myriados), the number ten thousand ; from myrios, countless
adjective
of an indefinitely large number; countless; innumerable
of a highly varied nature
Webster's New World College Dictionary Copyright © 2010 by Wiley Publishing, Inc., Cleveland, Ohio. Used by arrangement with John Wiley & Sons, Inc.
---
myriad definition by American Heritage Dictionary
adjective
Constituting a very large, indefinite number; innumerable: the myriad fish in the ocean.
Composed of numerous diverse elements or facets: the myriad life of the metropolis.
noun
A vast number: the myriads of bees in the hive.
Archaic Ten thousand.
Origin: Greek mūrias, mūriad-, ten thousand, from mūrios, countless.
Usage Note:
Throughout most of its history in English
myriad
was used as a noun, as in
a myriad of men.
In the 19th century it began to be used in poetry as an adjective, as in
myriad men.
Both usages in English are acceptable, as in Samuel Taylor Coleridge's
"Myriad myriads of lives."
This poetic, adjectival use became so well entrenched generally that many people came to consider it as the only correct use. In fact, both uses in English are parallel with those of the original ancient Greek. The Greek word
mūrias,
from which
myriad
derives, could be used as either a noun or an adjective, but the noun
mūrias
was used in general prose and in mathematics while the adjective
mūrias
was used only in poetry.