noun
The definition of a ledge is a shelf or ridge that sticks out from something.

An example of a ledge is the cliff of a mountain that you can stand on.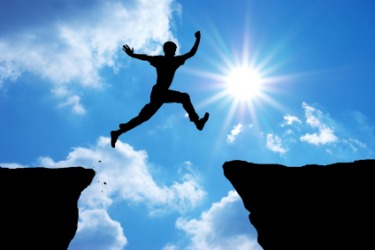 A man jumps from one ledge to another
---
ledge
noun
a shelf or shelflike projection

a projecting ridge of rocks
such a ridge under the surface of the water near the shore

Mining

a vein
Origin of ledge
Middle English
legge
, probably ; from base of
leggen
, to
lay
---
ledge
noun
A horizontal projection forming a narrow shelf on a wall.
A cut or projection forming a shelf on a cliff or rock wall.
An underwater ridge or rock shelf.
A level of rock-bearing ore; a vein.
Origin of ledge
Middle English,
crossbar
, probably from
leggen
,
to lay
, from Old English
lecgan
; see
legh-
in Indo-European roots.
Related Forms:
---
ledge
Noun
(plural ledges)
A shelf on which articles may be laid; also, that which resembles such a shelf in form or use, as a projecting ridge or part, or a molding or edge in joinery.
A layer or stratum.
A lode; a limited mass of rock bearing valuable mineral.
(architecture) A (door or window) lintel .
(architecture) A cornice.
A piece of timber to support the deck, placed athwartship between beams.
(slang) A lege; a legend.
---