adjective
The definition of laughing is something said, or sounding, like sounds of joy.

An example of a laughing person is someone who cannot stop giggling.
noun
Laughing is defined as the production of joyous sounds.

An example of laughing is giggling.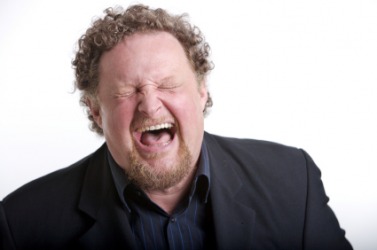 This man is laughing.
---
laughing
adjective
that laughs or appears to laugh: a laughing brook
uttered with laughter: a laughing remark
---
laughing
Noun
(plural laughings)
The action of the verb to laugh.
Verb
Present participle of laugh.
Usage notes
As with other present participles, laughing can be used as an adjective:
The Laughing Cavalier
laughing hyena
Likewise, as with other gerunds, laughing can be used as a verbal noun:
Laughing could be heard all the way from the back of the room!
---