investigation

in·ves·ti·ga·tion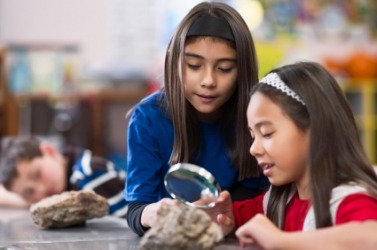 Students conduct an investigation of certain rocks.
noun
The definition of an investigation is careful research or examination.

An example of an investigation is the FBI researching a criminal case.
---
investigation
an investigating or being investigated
a careful search or examination; systematic inquiry
Origin of investigation
Middle English
investigacioun
from Middle French from Classical Latin
investigatio
---
investigation
noun
The act or process of investigating: a politician under investigation.
A careful examination or search in order to discover facts or gain information. See Synonyms at inquiry.
Related Forms:
in·ves′ti·ga′tion·al

adjective
---
investigation

Noun
(plural investigations)
The act of investigating; the process of inquiring into or following up; research; study; inquiry, especially patient or thorough inquiry or examination; as, the investigations of the philosopher and the mathematician; the investigations of the judge, the moralist.
Origin
From Old French investigacion, from Latin investigatio
---