verb
Insert is defined as to put one thing into another.

An example of insert is put a card inside an envelope.
YourDictionary definition and usage example. Copyright © 2013 by LoveToKnow Corp.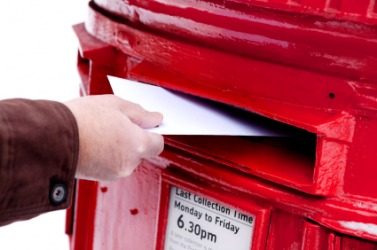 A man inserts a letter in to a postbox.
Licensed from iStockPhoto
---
transitive verb
to put or fit (something) into something else; put in; introduce
Origin: from Classical Latin insertus, past participle of inserere from in-, inch(es) plush serere, to join
noun
anything inserted or for insertion; esp., an extra leaf or section inserted, as in a publication
Webster's New World College Dictionary
Copyright © 2010 by Wiley Publishing, Inc., Cleveland, Ohio.
Used by arrangement with John Wiley & Sons, Inc.
---
transitive verb
in·sert·ed
,
in·sert·ing
,
in·serts
To put or set into, between, or among: inserted the key in the lock. See Synonyms at introduce.
To put or introduce into the body of something; interpolate: insert an illustration into a text.
To place into an orbit, trajectory, or stream.
noun
Something inserted or intended for insertion, as a picture or chart into written material.
Origin: Latin īnserere, īnsert- : in-, in; see in-2 + serere, to join; see ser-2 in Indo-European roots.
Related Forms:
The American Heritage® Dictionary of the English Language
, 4th edition Copyright © 2010 by Houghton Mifflin Harcourt Publishing Company. Published by Houghton Mifflin Harcourt Publishing Company. All rights reserved.