how

how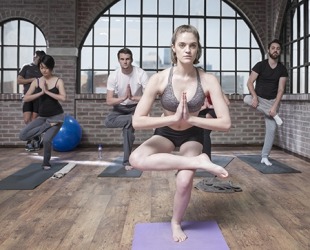 The yoga teacher showed the class how to do a toe stand pose.
adverb
How is defined as in what way.

An example of how is to ask in what manner a building was constructed.
---
how
in what manner or way; by what means
in what state or condition
for what reason or purpose; why: how is it that you don't know?
by what name
with what meaning; to what effect
to what extent, degree, amount, etc.
at what price

Informal

what: usually a request to repeat something said
Origin of how
Middle English
hwu, hu
from OE, akin to Old High German
hweo
(Ger
wie
), Gothic
hwai-wa
from Indo-European interrogative base an unverified form
kwo-, an unverified form kwe-
from source why, who, Classical Latin
quo
, Sanskrit
k?
the manner or way in which: show us how you did it
the state or condition in which: ask him how he's been
the extent, degree, amount, etc. to which: do you know how I despise you?
in whatever manner or way: judge him how you will

Informal

that: he told us how he was happy about it
the way of doing; manner; method
and how!
Informal
I agree! certainly!
how about something?
Informal
what is your wish, opinion, or information concerning something (or someone)?
how about that!
Informal
isn't that interesting!
how come?
Informal
how is it that? why?
how do you do?
how is your health?: a conventionalized expression used in greeting a person or upon being introduced
how now?
Archaic
what is the meaning of this?
how then?
what is the meaning of this?
how else?
hello: a greeting attributed to, and still used, with humorous intent, in imitation of, American Indians
Origin of how
probably origin, originally from an exclamation in a Siouan language, as heard by missionaries or explorers
---
how
adverb
In what manner or way; by what means: How does this machine work?
In what state or condition: How is she today?
To what extent, amount, or degree: How bad was it?
For what reason or purpose; why: How is it that he left early?
With what meaning: How should I take that remark?
By what name: How is she called?
By what measure; in what units: How do you sell this corn?
What. Usually used in requesting that something be said again: How's that again?
Used as an intensive: How we laughed!
conjunction
The manner or way in which: forgot how it was done.
That: I told them how I had once been bitten by a snake.
In whatever way or manner; however: Cook it how you please.
noun
A manner or method of doing something: "The how of research is generated by the why of the world" ( Frederick Turner )
Origin of how
Middle English
howe
from
Old English
hū
; see
kwo-
in Indo-European roots.
---
how

Adverb
(not comparable)
In what manner.

How do you solve this puzzle?   How else can we get this finished?

Used as a modifier to indicate surprise, delight, or other strong feelings.

How very interesting!   How wonderful it was to receive your invitation.

In what state.

How are you?
How was your vacation?
Usage notes
See usage notes on else (adv).
How good is it? means "To what extent is it good?", whereas How is it good? means "In what manner is it good?". Likewise, I know how good it is means "I know the extent to which it is good", whereas I know how it is good means "I know the manner in which it is good".
Noun
(plural hows)
The means by which something is accomplished.

I am not interested in the why, but in the how.
Conjunction
In which way; in such way.

I remember how to solve this puzzle.

That, the fact that, the way that.
Origin
Middle English how, hou, hu, hwu, Old English hū, from Proto-Germanic *hwō, from the same root as hwæt ("who, what"). Akin to Old Saxon huo (Low German wo), hū, Dutch hoe, compare German wie ("how"). See who and compare why.
Interjection
A greeting, used in representations of Native American speech.
Noun
(plural hows)
(dialectal) A small hill in northern England. (Usage preserved mainly in place names.)
Origin
From Old Norse haugr.
---