exhilarating
ex·hil·a·rat·ing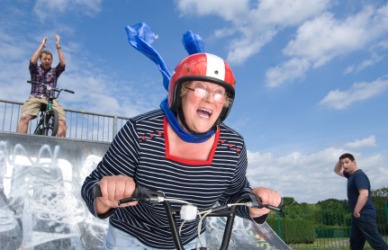 An exhilarating ride.
adjective
The definition of exhilarating is something exciting or something that makes you feel excited.

Going skydiving is an example of something that would be described as exhilarating.
---
exhilarating
adjective
Causing exhilaration; invigorating.
Related Forms:
ex·hil′a·rat′ing·ly

adverb
---
exhilarating

Adjective
(comparative more exhilarating, superlative most exhilarating)
Refreshingly thrilling.
---