evolution

ev·o·lu·tion
noun
Evolution is defined as the process of growth and development or the theory that organisms have grown and developed from past organisms.

An example of evolution is how cell phones have changed over time.
An example of evolution is the theory started by Charles Darwin that theorizes about how humans came to be in their present form.
---
evolution
an unfolding, opening out, or working out; process of development, as from a simple to a complex form, or of gradual, progressive change, as in a social and economic structure
a result or product of this; thing evolved

a movement that is part of a series or pattern
a pattern produced, or seemingly produced, by such a series of movements: the evolutions of a fancy skater

a setting free or giving off, as of gas in a chemical reaction

Biol.

the development of a species, organism, or organ from its original or primitive state to its present or specialized state; phylogeny or ontogeny
Darwinian theory

Math.

the extracting of a root of a given number

Origin of evolution

Fr évolution

Mil.

any of various movements or maneuvers by which troops, ships, etc. change formation
Origin of evolution
Classical Latin
evolutio
, an unrolling or opening from
evolutus
, past participle of
evolvere
: see evolve
---
evolution
noun
a. A gradual process in which something changes into a different and usually more complex or better form.

b. A result of this process; a development: Judo is an evolution of an earlier martial art.

Biology

a. Change in the genetic composition of a population during successive generations, often resulting in the development of new species. The mechanisms of evolution include natural selection acting on the genetic variation among individuals, mutation, migration, and genetic drift.

b. The historical development of a related group of organisms; phylogeny.

Astronomy Change in the structure, chemical composition, or dynamical properties of a celestial object or system such as a planetary system, star, or galaxy. Evolution often changes the observable or measurable characteristics of the object or system.
A movement that is part of a set of ordered movements: naval evolutions in preparation for battle.
Mathematics The extraction of a root of a quantity.
Origin of evolution
Latin
ēvolūtiō
ēvolūtiōn-
from
ēvolūtus
past participle of
ēvolvere
to unroll
; see
evolve
.
Related Forms:
ev′o·lu′tion·al ev′o·lu′tion·ar′y

adjective
ev′o·lu′tion·ar′i·ly

adverb
---
evolution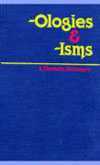 See also biology; change; growth; improvement.
Darwinism
the theory of evolution by natural selection of those species best adapted to survive the struggle for existence. —
Darwinian
,
n., ad)
.
evolutionism
a principle or theory of evolution. —
evolutionist
,
n., adj
.
Lamarckism
the theory of organic evolution advanced by the French naturalist Lamarck that characteristics acquired by habit, diseases, or adaptations to change in environment may be inherited. —
Lamarckian
,
n., adj
.
Neo-Darwinism
the theory that maintains natural selection to be the major factor in plant and animal evolution and denies the possibility of inheriting acquired characteristics. —
Neo-Darwinist
,
n
.,
adj
. —
Neo-Darwinian
,
n
.,
adj
.
Neo-Lamarckism
a modern theory based on Lamarckism that states that acquired characteristics are inherited. —
Neo-Lamarckian
,
n., adj
.
orthogenesis
progressive evolution, leading to the development of a new form, as can be seen through successive generations. See also
society
. —
orthogenetic
,
adj
.
pangenesis
the theory advanced by Darwin, now rejected, that each part of the body is represented in each cell by gemmules, which are the basic units of hereditary transmission. —
pangenetic
,
adj
.
phylogeny
the history of the development of a plant, animal, or racial type. —
phylogenist
,
n
. —
phylogenetic
,
adj
.
primordialism
a devotion to the conditions which existed at the beginning of creation.
transformism
the ability of one species to change into another. —
transformist
,
n
.
tychism
1
. the theory that chance is involved in evolution and that variation within a species is accidental.
2
. the belief that chance rather than mere determinism operates in the cosmos. Cf.
uniformitarianism
.
uniformitarianism
1
.
Philosophy
. a doctrine that the universe is governed only by rigid, unexceptionable law.
2
.
Geology
. the concept that current geological processes explain all past geological occurrences. —
uniformitarian
,
n., adj
.
---
evolution

---