eve

Eve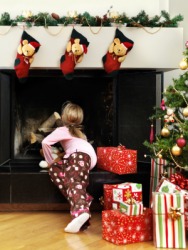 A child waits for Santa Claus on Christmas Eve.
noun
Eve is defined as evening, or the day or night before a holiday, or the period of time before an event.

An example of eve is the night before Christmas; Christmas eve.
---
eve
Old Poet.

evening
[oftenE-] the evening or day before a holiday: Christmas Eve
the period immediately before some event: on the eve of victory
Origin of eve
ME, variant, variety of
even
from Old English
æfen,
evening
Eve
a feminine name: var. Eva

Bible

the first woman, Adam's wife: Gen. 3:20
Origin of Eve
Middle English from Ecclesiastical Late Latin
Eva, Heva
from Classical Hebrew (language)
?aww?h
, literally , life, living being
---
eve
noun
The evening or day preceding a special day, such as a holiday.
The period immediately preceding a certain event: the eve of war.
Evening.
Origin of eve
Middle English
variant of
even
; see
even
2
.
Eve
In the Bible, the first woman and the wife of Adam.
Origin of Eve
Late Latin
&Emacron;va, Hēva
from
Hebrew
hawwâ
living, life
from
hāyâ
to live
hyw
---
eve

Verb
(third-person singular simple present eves, present participle eving, simple past and past participle eved)
Origin
From a variant of the Middle English noun even (itself from Old English ǣfen), with a pre-1200 loss of the terminal '-n', which was mistaken for an inflection. See also the now archaic or poetic even ("evening"), from the same source.
Proper noun
An unspecified primordial woman, from whom many or all people are descended.

The Seven Daughters of Eve; mitochondrial Eve

A female given name.
Origin
From Ancient Greek Εὔα (Εua), from Classical Hebrew חַוָּה (ḥawwah).
---