adjective
The definition of entire is whole, unbroken and complete.

An example of entire used as an adjective is in the phrase "entire pie," which means the whole pie.
noun
Entire is defined as the whole, or an uncastrated horse.

An example of entire is a whole cheeseburger.
An example of an entire is a stallion.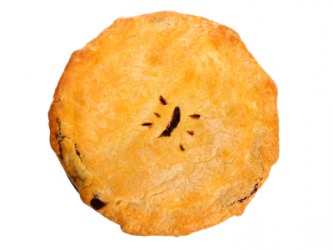 An entire berry pie.
---
entire
adjective
not lacking any of the parts; whole
complete; thorough; absolute: entire confidence

unbroken; intact
being wholly of one piece; undivided; continuous
not castrated

Obsolete

not mixed or alloyed; pure

Bot.

having an unbroken margin, without notches or indentations, as some leaves
Origin of entire
Middle English
enter
; from Old French
entier
; from Classical Latin
integer
, whole, untouched, undiminished: see integer
noun
Now Rare

the whole; entirety
a stallion
---
entire
adjective
a. Having no part excluded or left out; whole:

I read the entire book.

See Synonyms at

whole

.

b. Constituting the full amount, extent, or duration: We spent the entire day at the beach.

c. Not broken, decayed, or divided; intact: an old building with its roof entire.

d. With no reservations or limitations; complete: gave us his entire attention.

Not castrated.
Botany Not having an indented margin: an entire leaf.
Archaic Unmixed or unalloyed; pure or homogenous.
noun
The whole; the entirety.
An uncastrated horse; a stallion.
Origin of entire
Middle English, from Old French
entier
, from Latin
integrum
, neuter of
integer
; see
tag-
in Indo-European roots.
Related Forms:
---
entire
Adjective
(not comparable)
(botany) Having a smooth margin without any indentation.
(botany) Consisting of a single piece, as a corolla.
(complex analysis, of a complex function) Complex-differentiable on all of ℂ.
(of a male animal) Not gelded.
Without mixture or alloy of anything; unqualified; morally whole; pure; faithful.
Internal; interior.
Noun
(plural entires)
An uncastrated horse; a stallion.

2005, He asked why Hijaz was an entire. You know what an entire is, do you not, Anna? A stallion which has not been castrated. — James Meek, The People's Act of Love (Canongate 2006, p. 124)
---