verb
To emit is defined as to discharge, or to produce and let off, something such as an odor or a sound.

Rotting, stinky garbage is an example of something that emits an odor.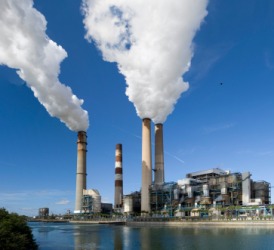 A factory emits smoke.
---
emit definition by Webster's New World
transitive verb
emitted, emitting
to send out; give forth; discharge: geysers emit water
to utter (words or sounds)
to transmit (a signal) as by radio waves
to give off (electrons) under the influence of heat, radiation, etc.
to issue (paper money or the like); put into circulation
Origin: Classical Latin emittere ; from e-, out (see ex-) plush mittere, to send: see mission
Webster's New World College Dictionary Copyright © 2010 by Wiley Publishing, Inc., Cleveland, Ohio. Used by arrangement with John Wiley & Sons, Inc.
---
emit definition by American Heritage Dictionary
transitive verb
e·mit·ted
,
e·mit·ting
,
e·mits
To give or send out (matter or energy): isotopes that emit radioactive particles; a stove emitting heat.

a. To give out as sound; utter: "She emitted her small strange laugh" (Edith Wharton).

b. To voice; express: emit an opinion.

To issue with authority, especially to put (currency) into circulation.
Origin: Latin ēmittere, to send out : ē-, ex-, ex- + mittere, to send.
Related Forms: