connotation
[kän′ə tā′s̸hən]
noun
The definition of a connotation is an idea suggested by another idea.

An example of connotation is the name Hitler being associated with negative images.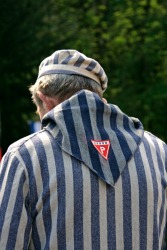 This image has many troubling connotations.
---
connotation
noun
the act or process of connoting
something connoted; idea or notion suggested by or associated with a word, phrase, etc. in addition to its explicit meaning, or denotation: "politician" has different connotations from "statesman"

Logic

the properties possessed by all the objects in a term's extension; intension
Origin of connotation
Middle English
connotacion
; from Medieval Latin
connotatio
---
connotation
noun
The act or process of connoting.

a. An idea or meaning suggested by or associated with a word or thing: Hollywood holds connotations of romance and glittering success.

b. The set of associations implied by a word in addition to its literal meaning.

Logic The set of attributes constituting the meaning of a term; intension.
Related Forms:
---
connotation
Noun
(plural connotations)
A meaning of a word or phrase that is suggested or implied, as opposed to a denotation, or literal meaning. A characteristic of words or phrases, or of the contexts that words and phrases are used in.

The connotations of the phrase "you are a dog" are that you are physically unattractive or morally reprehensible, not that you are a canine.

A technical term in logic used by J. S. Mill and later logicians to refer to the attribute or aggregate of attributes connoted by a term, and contrasted with denotation.

The two expressions "the morning star" and "the evening star" have different connotations but the same denotation (i.e. the planet Venus).
---