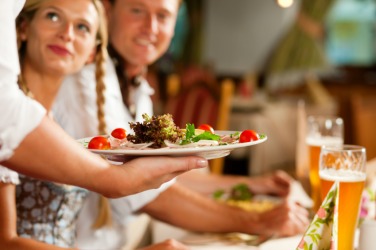 This is the meal she has chosen.
adjective
The definition of chosen is a person or thing that has been picked out or decided upon.

An example of chosen is a meal a person orders at a restaurant.
---
chosen
picked out by preference; selected

Theol.

elect; favored by God
Chosen
---
chosen
verb
adjective
Selected from or preferred above others: the chosen few.
Having been selected by God; elect.
noun
used with a pl. verb
The elect considered as a group. Often used with the.
Chosen
also Cho·sun
A name used for Korea since the second millennium BC.
---
chosen

---