blindness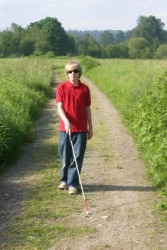 Blindness is the inability to see.
noun
The definition of blindness refers to a literal or figurative inability to see.

When your eyes do not work and you are unable to see anything, this is an example of blindness.
When you love someone and cannot see his faults because of the depth of your love, this is an example of blindness.
---
Blindness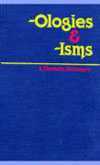 See also eyes.
ablepsia
a
lack
or loss of sight. —
ableptical,
adj.
amaurosis
a condition of partial or total blindness, caused by a disease of the optie nerve. —
amaurotic
,
adj.
amblyopia
obscurity of vision, occurring without any organic change in the eyes; the first stage of amaurosis. —
amblyopic,
adj.
anopsy, anopsia, anopsia
blindness.
cecity
blindness.
chionablepsia
Medicine.
the condition of snow blindness.
eluscation
Obsolete,
the state of having defective eyesight; purblindness.
excecation
Obsolete,
the process of blinding.
glaucoma
a disease of the eyes, in which the eyeball hardens and becomes tense, often resulting in blindness. —
glaucomatous
,
adj.
hemeralopia
the loss of sight in daylight. —
hemeralopic
,
adj.
noctograph
a writing frame designed for use by blind people.
nyctalopia
the loss of sight in darkness. —
nyctalopic
,
adj.
optophone
a device combining a selenium cell and telephone apparatus that converts light energy into sound energy, used to enable blind people to sense light through the hearing and thus read printed matter.
scotograph
an instrument for writing when unable to see.
scotoma
a blind spot or blind area in the field of vision.
typhlology
the totality of medical knowledge concerning the causes, treatment, and prevention of blindness.
typhlophile
a person who devotes himself to helping the blind.
typhlosis
blindness. —
typhlotic
,
adj.
---
blindness

Origin
From Middle English blindnes, from Old English blindnysse; morphologically as if blind +"Ž -ness.
---